Tesla Designs LLC provides Executive Consulting. I started the company as a web design firm in 2010. I shifted into consulting as the Internet gave way to social media platforms and static templates.
I took the name Tesla Designs after graduate school. It is not affiliated with the Tesla Car Company. I wish I could say I was that prescient. I settled on the name after studying the concepts of Nikola Tesla. Educated in computer science and business, I found I fit between science and art. I enjoy the challenge of helping to fix corporate culture problems and helping people find new sources of revenue to grow. You can reach me via my Contact Us page or you can contact via my LinkedIn page.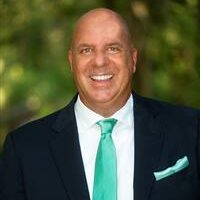 Scott Hall
Executive Consultant
The things that make us special
IDEAS AND CONCEPTS​
We meet you where your business is. Small or large, our goal is to help you calculate the conditions of success, so you can position your products and services. We provide fresh insight on solving problems. ​
DESIGNS & INTERFACES​
We specialize in knowing what works and what is current.Technology is taking the place of skills. We help you translate technology into language that your employees understand and will support when implementing.
CUSTOMIZED STRATEGY
We research and write strategy that fits your industry with an eye towards the future.From software development to cyber security, we create shared understanding so your corporate culture understands where they fit into the picture. After all, it's all about people.
GROWING YOUR BUSINESS
We have helped our clients win more than $400 million in sales. From complex bids going into Federal Government to small local state grants, we help you meet the challenges with planning that will survive first contact.

Connect with me on social media: