Tesla Designs LLC is a creative copywriting agency. We began in 2010 as a web design firm and shifted into writing copy as the Internet gave way to social media platforms . We are dedicated to helping you create curiosity about your products and services. Without curiosity there is no awareness and others won't see the great products you make. 
I took name Tesla Designs after graduate school. It is not affiliated with the Tesla Car company. I wish I could say I was that prescient but I took the name after studying the concepts of Nikola Tesla in school. Educated in computer science I found I fit better in between science and art. I enjoy articulating things with easy to read language. Imagine the whole and build the pieces. I'm happy to help you build. You can contact me via the Contact Us link above.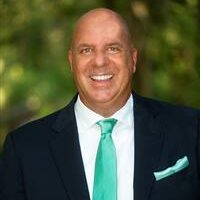 The things that make us special
IDEAS AND CONCEPTS​
We meet you where your business is. Small or large, our goal is to help you calculate the conditions of success, so you can position your products and services . ​
DESIGNS & INTERFACES​
We specialize in knowing what works and what is current from web designs to copy.
Customized Copy
We research. We write authentic copy to fit you, your website, your products and services.
Search Engine Optimization
We produce copywriting that strikes a balance between being interesting to read by humans and easily categorized by search engines.