GOOD ART AND ENTERTAINMENT LEAVES US WITH AN EMOTIONAL IMPRINT.
I started the company as a web design firm in 2010. What I discovered was that the Internet was giving way to social media platforms and static templates. Apparently, you no longer needed the skills of a webmaster to be a webmaster. It was an early example of technology taking the place of skills. I'm oversimplifying for the sake of writing about it. It was not as easy to see happening, at least not for me. Everything started looking the same to me. I found there was a sterility in working with technology. I still do. I make a living with it but it does not move me like art.  
I have a substantive resume and found that as I went up in rank, the language around me became stifling, opaque and filled with the latest consulting terms. It drove me bonkers. I set out to write with easy to read language. Language that entertains, informs, and highlights other people. I am drawn to art and entertainment as a way to see forward. As a way to combat the seriousness of the world. I find it is one industry dependant on human emotion. Technology has not completely taken the place of skills in the arts. It is uniquely personal and expressive of the psychology of another human.     
My temperament is to focus on people. As someone that perceives aesthetics before hearing the message, I found it is useful in seeing incongruence. Sometimes I draw on this to write humor, while other times I use it sell for artists. Occasionally, I am able to use this skill to see where a strategy has gone wrong, stepping back to see the conditions that must exist for success. I cross back and forth between different industries as a connector of sorts. My goal is to find buyers for the artists that I meet. 
Tesla Designs LLC is not affiliated with the Tesla Car Company. I wish I could say I was that prescient, but I settled on the name after studying the concepts of Nikola Tesla in graduate school. 
You can reach me via the Contact Us link above. You can also hit me up via any of the social media links below.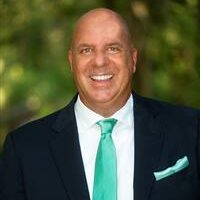 SALES
Before selling I wrote large proposals. I helped several Fortune 500 companies win more than $400 million in awards.
RESEARCH
My goal is to research and find buyers for your art and entertainment. From galleries to corporations,
AESTHETIC WRITING
The goal here is to help you tell your story in a way that is interesting. People want to know how you came up with the idea. I work to describe your art in a manner that resonates with buyers.
BRAND STRATEGY
I find gaps in and around your brand. I do so with patience and kindness. After all, it's all about helping people organize, simplify, and see forward to position themselves to purchase your art.

Connect with me on social media: